The Best Dance Training for Actors
By Guest Blogger Carrie Daniel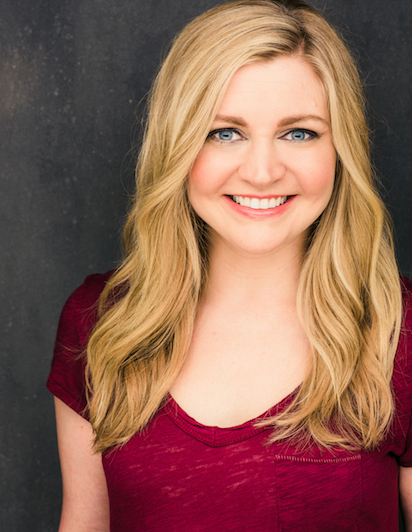 As a professional actor, you are always on the move. Constantly going to auditions, engaging in physical activity on stage and set, and, sometimes (or hopefully often), dancing! Dance is so important to an actors career.
Even if you don't consider yourself a "dancer", there is a really strong chance that your movement and dancing skills will be called upon at some point in your career.  Especially if you do stage work.  And even if you manage to navigate a lifelong career in entertainment without ever dancing, dance is an important. It's an expressive tool for opening up your body and voice and releasing tension.
Dance, in my opinion, is really the best medicine for emotional and physical stress.  As a lifelong dancer and professional actress, I feel everyone should engage in some sort of dance or movement training.  Here is some information on the best dance training for actors.
1. African Dance
African dance is a great style of dance for actors who would like to "open up" their bodies. Its great if you want to be more physically agile and expressive during performances on stage and screen.  African dance is all about rhythm and expression. It has zero to do with perfection and control.  African dance classes are conducted barefoot and usually to live drumming.  Though specific steps are taught, the "precision" factor is minimal.  What's most important is freeing up your body and connecting with the music. This type of activity is hugely helpful for all actors. Its especially transformative for actors who tend to be "in their heads."
Note: African dance is an intense, high impact physical activity, so be sure to pace yourself and to allow yourself to adjust to the barefoot movement. Always make sure that you are dancing on a safe, dancer-friendly floor (no cement — and that includes if the layer directly under a wooden floor is cement).  Your feet and legs are your transportation for life.  Take care of them!
2. Contemporary Dance
Contemporary or Modern dance, in terms of this discussion, more or less falls under the same umbrella as African dance.  This is another great way to be expressive and to feel a sense of physical freedom.  Contemporary dance involves choreography to music but is generally less precise than traditional jazz dance.  There is often a focus on emotional expression, more so than in African dance. As such, a lot of dramatic actors find freedom contemporary dance. This style of dance is generally less rigorous than African dance and often done barefoot or in half sole dance shoes that just cover the ball of the foot.
3. Ballroom Dance
Ballroom dance is really a fantastic, classic and profitable outlet for all actors.  Some sort of ballroom dance — Waltz, Tango, Foxtrot, Swing, or Latin dances — will inevitably come up during the course of your career.  Think about all of the films you've seen that have wedding or fancy party scenes!  And of all those old time musicals that involve swing and partner dancing.  Ballroom dance is an awesome, marketable skill to list on your resume! And is something that you can practice for the rest of your life.  There are certain "smooth" ballroom dances (the Foxtrot and Waltz, for example) that require less physical exertion. These you can do at any age, and even if you experience physical challenges.
Bonus: Ballroom dance makes you smarter and is known to prevent the onset of dementia/Alzheimers.
4. Tap
Tap dancing is a specialty skill that will definitely make you more marketable as a musical theatre actor.  The trick with tap dance is that the earlier you start it, the better.  Tap is a skill that is definitely possible to develop later in life, but as one's brain becomes fully developed, it becomes less natural to mentally "absorb" and process the rhythms and feet patterns.  If you are past your teenage years, though, do not be discouraged.  Tap, like ballroom dance, is a style of dancing that can be done all the way through your nineties!  All of my favorite tap teachers have been over the age of seventy, and some of the best tap dancers I know are in their eighties.  Tap dancing is sort of like riding a bike – once you know it, you don't really forget it.
5. Jazz
Of course, jazz dance is fundamental and essential if you want to do any sort of work in musical theatre. All musical theatre performers should have basic musical theatre jazz movement skills and be able to pick up choreography.  Even if you are not pursuing musical theatre, jazz dance is great for flexibility and stamina.  It provides a fantastic base for tap and modern/contemporary styles of dance as well.
I know so many talented people who get super anxious when it comes to dance callbacks. Really, the only way to get over this anxiety is to get yourself in a good jazz class.  Get into the habit of picking up choreography in a large group setting.  Treat each class like an audition and each audition like a class.  This will up your performance game in the former and ease your anxiety in the latter.
6. Ballet
Ballet is basically the Shakespeare of dance styles.  It is the foundation for any serious dancer and essential for musical theatre performers.  Ballet also is great to take in combination with, say, African dance, as it causes you to strengthen your core and build muscles that will support you when you engage in the more erratic and freestyle movements of African. Building core strength, stability, and balance is essential for any human being, really, and ballet is a fantastic way to do this.
7. Whatever Sparks Your Fire
When it comes to dance training for actors, there are zillions of different dance classes out there. Ballet, to Bollywood/Bhangra, to Flamenco, to Hip Hip.  Try out some different styles, and find out what works for you!  You know what feels the most fun, and you know what your body needs.  For example, though ballet is not my favorite style of dance to perform, I know that it is good for me to go to ballet class at least twice a week.
When I train in ballet, I feel stronger and more balanced in other dance classes and in all areas of life. And though African is one of my favorite dances to perform, it is also one of the most rigorous form of physical activity that I've ever done. Not kidding! So if I took an African class every day, I would be totally exhausted and useless on a film set.  You will find your balance and find out what works for you!
By the way, fun tip: if you are a total beginner and feel intimidated by the thought of going to a professional dance studio (which you shouldn't — everyone has to start somewhere!), you can check out your local community center.  Often, neighborhood and community centers offer low cost dance classes for beginners.
Good luck, and enjoy the freedom of dance.  🙂
—-
About the Author:
Carrie Daniel has been dancing since she could walk. She has enjoyed her work and training as a professional actor, singer, dancer and teacher in many corners of the world.
Carrie attended the University of Oxford, where she was a member of the Oxford University Dramatic society. There she fell in love with the theatre. She went on to train at London's Mountview Academy before moving back to the states to finish her training at PCPA Theaterfest.
After pursuing regional theatre opportunities in Washington, D.C.  Carrie permanently relocated to LA. She has enjoyed various stage and screen opportunities, including an Ovation Award nominated production of Young Frankenstein: The Musical. And a Super Bowl Commercial, in which she was a featured dancer and actress.
Carrie is also an experienced teacher and enjoys working with children and teens in the areas of dance, acting and voice/movement.
To learn more about Carrie's acting career, visit: http://carriedaniel.com.
3-2-1 Acting Studios thanks you Carrie for contributing!!