Talent Showcase and Acting Career Program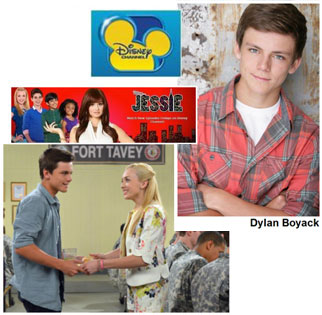 Our SIGNATURE PROGRAM
Top Hollywood Acting coach for kids in Los Angeles, Ms. Mae Ross has produced Hollywood's finest Talent Showcase for over 15 years! After students complete their initial training program and are approved to enroll in our 3-2-1– Lift Off! Showcase and Acting Career Program, Ms. Mae conducts a Talent Showcase which numerous top Hollywood Agencies regularly attend to find undiscovered talent.
See why our parents love our Showcase and Acting Career Program
See why our students love our program
3-2-1- Lift Off!  Showcase & Acting Career Program
A complete all inclusive 2 month + Career Training Program, designed to get your child started in the entertainment business and move existing careers forward. SHOWCASE Classes are on Wednesdays or Saturdays.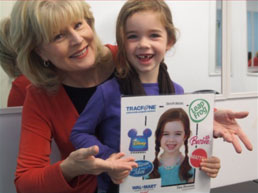 Talent Showcase Day
Four to six Top Los Angeles Agents attend our TALENT SHOWCASE seeking our personally trained and highly prepared young actors to represent for TV Shows, Movies, Commercials, Modeling, New Media and more.
Showcase and Career Preparation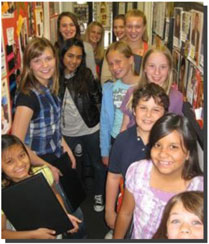 Personalized coaching from Ms. Mae, Talent SHOWCASE Director.
SHOWCASE Scripts assigned. Gain Unshakable Performance Confidence.
SHOWCASE approved Dancer, Singer & Model rehearsals.
SHOWCASE tape performance, Playback and Critique.
Get greater personal Confidence. Believe in yourself. Define your Uniqueness.
Step by step practice how to interview to WIN over an Agent.
Discover YOUR best Casting "Types." The roles you will play.
How to work with Directors and other performers.
On set Manners and Rules. Professional Etiquette 4 parents & performers.
How to establish & maintain industry relationships to get hired back.
Audition Preparation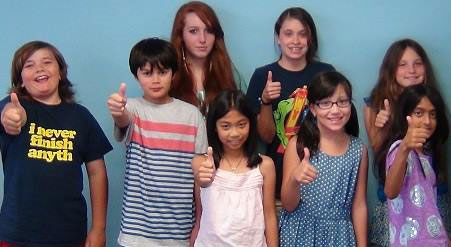 The Audition Process. How to WIN your audition to book the job!
Perfecting the On-Camera Personality Slate. Vocal Projection.
On-Camera Cold Reading Training: Film, Playback and Critique.
12 Audition tips to get a Call Back.
"Mock" Casting auditions: Film, Playback and Critique.
How to make a great First Impression. Image. Wardrobe. Hygiene. Style.
How to Overcome Nervousness using Breathing Techniques.
Improv Skills. How 2 prepare for the "Unexpected" & turn it into a great audition.
Acting Exercises to empower the young actor. Trust & use your imagination.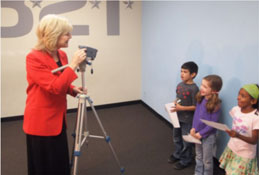 Actor's Video Reel
We film your SHOWCASE performance to provide you with an Actor's Demo Reel. This footage may be posted to online profiles and sent to Casting directors, Agents and other entertainment industry professionals.
Acting Career Seminars and Hollywood Resource Guidebook
How to get an Agent. Which agents are good? Reputable Agent's list.
Work Permits. Child Labor/Safety Laws. Trust Accounts. On Set Schooling.
The Actor's UNIONS SAG/AFTRA. Non-Union work. Background work.
Types of Agency Representation. Contracts.
Wages. Commissions. Managers. $$.
Learn to get a Great Headshot. Portfolio Books. Modeling/Print work.
Marketing/Promoting the young actor. Online Job Listing. Websites. Social Media. Personal Websites.
Job websites listing auditions. Working with or without an agent.
Photo Shoot and Portfolio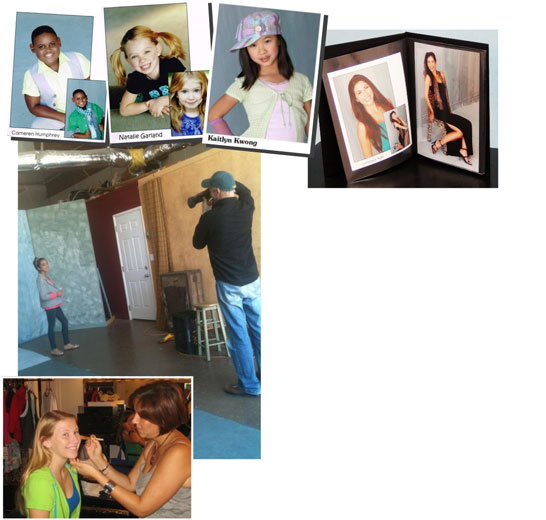 4 Looks – Up to 100 images
DVD of all images
10 Headshot Photo Copies
4 Portfolio Photo prints
Portfolio Book
4×6 prints of best photos
Top Industry Photographer
Professional Make-Up Artist
On-Set Hair Styling
Professional Portfolio Book
Wardrobe Consultation
Complimentary Backgrounds
Expert Photo Review & Selection
Professional Resume and Cover letter
How to write a resume instructions. Samples. Edited & completed by Ms. Mae.
Letter of Introduction to an Agent (Cover Letter). Completed by Ms. Mae.
Month of Acting Classes
6 weeks before SHOWCASE Day you may attend (at no extra change) your regular Acting Classes.
Six-month Subscription to Backstage.com
The time to start auditioning is NOW! With a six-month subscription to Backstage.com, you have one more outlet for self-submissions and building your resume.
A Copy of Safe Stardom by Robert Pafundi
Safe Stardom is a book specifically designed to help parents of entertainment children from both a legal and practical perspective. And, it's the first book written Robert Pafundi, who is a former SAG-franchised Talent Agency owner, Talent Manager, and Entertainment Lawyer.
Ongoing Personalized Career Counseling
Guidance from expert Showcase staff through and beyond Showcase Day.
Unlimited Talent Agent "Meet & Greets"
Held 4 times annually. You meet and perform for 1 Top Talent Agent. No extra charge.
Program Diploma
Receive a Diploma at the SHOWCASE Ceremony. Parents Welcome!
Post SHOWCASE Consulting Services
Receive guidance and support AFTER the SHOWCASE Night at no extra cost.
Continued recommendations by Ms. Mae Ross!
To find out more about this unique Acting Career Program call us at:
818-248-5602
~~~~~~~~~~~~~~~~~~~~~~~~~~~~~~~~~~~~~~~~~~~~~~~~~~~~~~~~~
TALENT AGENCIES who attend 3-2-1-'s SHOWCASE DAY
ABA Talent Agency
AEFH
Angel City Talent
Avalon Artists
BBR Talent Agency
Beal Talent
Brick Entertainment
Brogan Agency
CESD
Clear Talent Group
Coast to Coast Inc
DDO Talent LA/NY
Element
Firestarter Entertainment
First Class Talent
Happen Agency, The
House of Reps
Howard Talent West
HTG
Innovative Artists
Jamie Ferrar Agency
Kathleen Schultz Associates
Kazarian, Spencer, Ruskin and Assoc.
Media Artists Group
Morgan Agency
Off the Ricter
Paloma Model and Talent
Scott Stander Talent
Sylvia Ferguson
Tag Models
The Polygon Group
Mavrick Artists Agency
Sovereign Talent Group
Sovereign Talent Group